In this Prague city guide, find all the tips you'll need for a successful visit of the capital city of Czech Republic. It includes basic information for traveling to and in your destination, what to do in Prague and in Czech Republic, insider tips from a local (I've been living in Prague for more than 5 years), and more! This article contains multiple links leading to official websites with additional resources. Scroll down the article if you are eager to explore the many faces of Prague!
How long to stay in Prague
In one day, you will be able to visit the main attractions of Prague, sticking to the Old town area and having only a small taste of the city. 24 hours in a capital city is rarely enough. I recommend at least 2 days and ideally 3 days to visit Prague. You can even make it a full week if you'd like to explore Czech Republic's most famous treasures (and you should, it has so much to offer).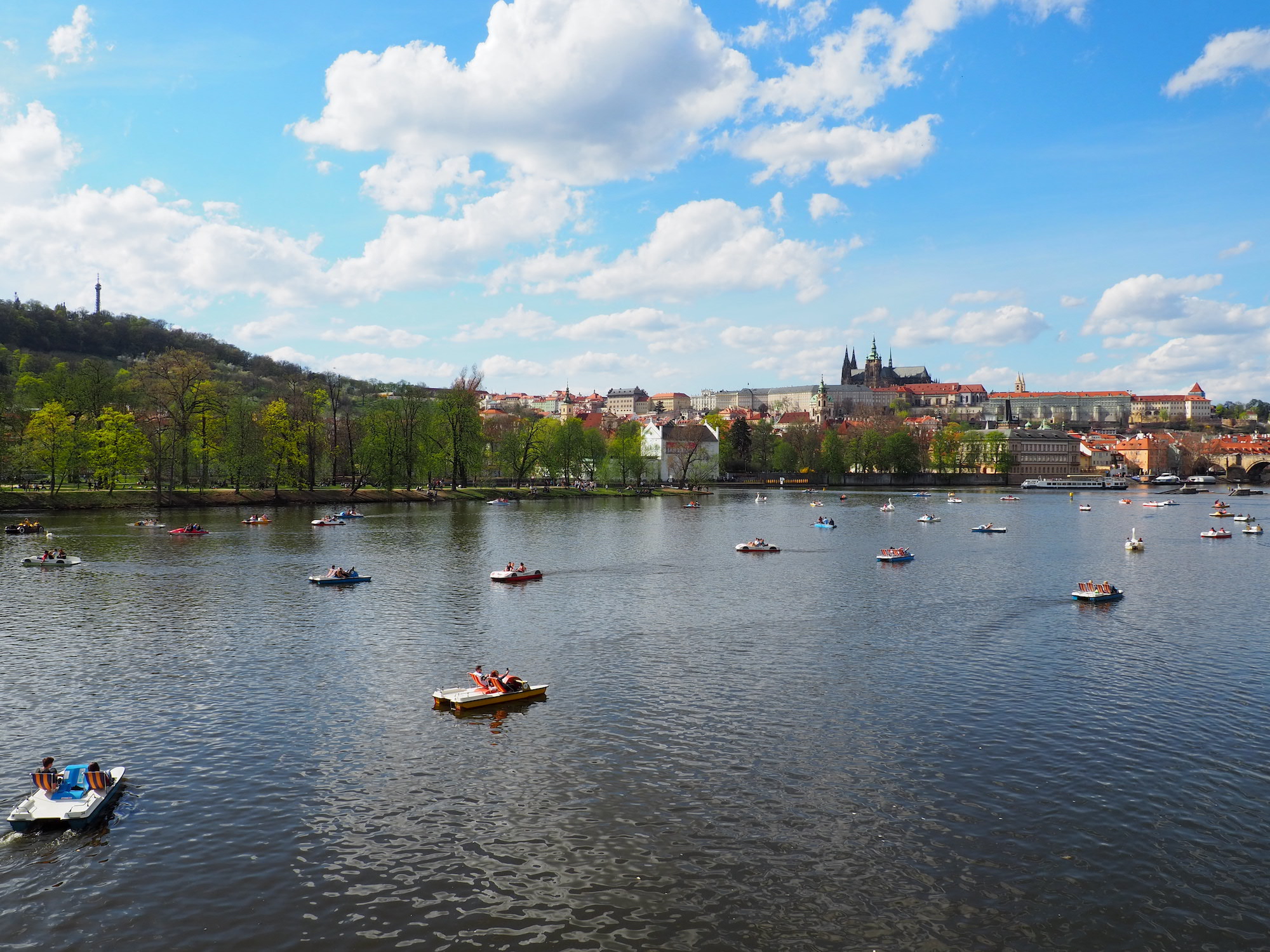 How to go to Prague
Check out Rome2Rio to find the different routes connecting your locality to Prague.
The first option is to reach Prague by plane, via the Prague Airport (Letiště Václava Havla Praha). The best and cheapest way to make your way to the city center is to take one of the bus lines (more details here). You'll be able to buy tickets right outside the airport, by paying cash or with card. The taxi is an other option but be mindful of scams. You shouldn't pay more than few hundreds korunas, depending on your final destination. The main taxi companies in Prague are Bolt, Uber and AAA.
If you come by car, you'll need to buy a vignette to drive on the country's highways. You can purchase an electronic vignette on this website.
The main bus terminal is Prague ÚAN Florenc (Autobusové nádraží Praha Florenc). Regiojet is a local bus company that proposes many national and international connections. Another option is Flixbus that offers similar services. The main train station is Praha Hlavní Nádraží. The rail network being privatized, there are multiple companies using it, such as České dráhy, Arriva and Regiojet.
How to travel in Prague
The city center (and beyond) of Prague is walkable. I recommend walking around the city as it will give you time to soak in the atmosphere and admire the details of Prague's incredible architecture.
Prague's public transport is the second best option. It is reliable, affordable and incredible. It consists of 3 metro lines (red, green and yellow) and many buses and trams (see the maps here or refer to ones at the trams stops). Buses and trams even operate by night with different time schedules. To look for connections, use DPP, IDOS (my favorite) or simply Google Maps. You should either buy tickets for 30 or 90 minutes, or 1 or 3 days. See the public transport fare price list here.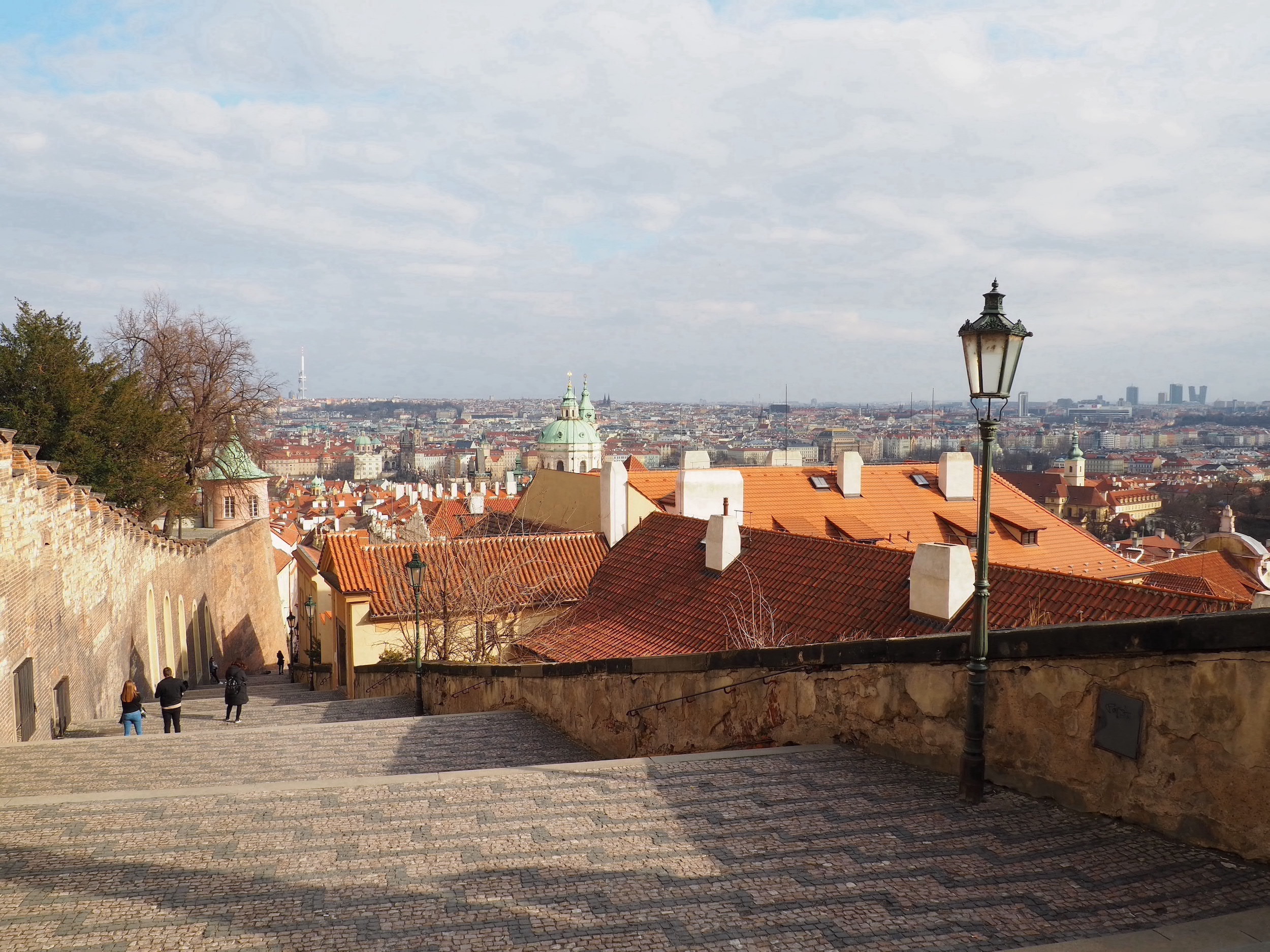 Where to stay in Prague
As tourists, your first choice should go for Old town and Malá Strana (Prague 1) right next to the main historic attractions or Vinohrady (Prague 2) for a dynamic neighborhood. Other parts of Prague are fine too as public transport makes the city center easily accessible. As in most touristic places, you'll have choice between hotels, hostels, appartements, etc.
Useful information
The currency in Czech Republic is the Czech Koruna (CZK). Check out XE.com to see the conversion rates. The Euro is accepted in many locations. To get Czech Korunas, the best option is usually to withdraw money from ATMs or to directly pay by card. First check out with your bank what are the fees. Never use the Euronet bankomats (blue and yellow, placed randomly across the city) as they charge huge fees. Instead, prefer the ones owned by banks such as Česká spořitelna, Fio banka, Raiffeisenbank or Air Bank. Always be mindful of hidden fees and crazy conversion rates when exchanging money in kiosks. A good address seems to be eXchange on Kaprova street.
The local language is the Czech but most people speak English, depending on who you speak to… If you struggle, use gestures and Google Translate (the camera option is useful). To be polite in Czech, say « Dobrý den » (Hello / Good day!), « Děkuji » (Thank you), « Pardon » or « Promiňte » (Excuse me).
Prague is a quite secure city. You will, however, need to comply with basic security rules. Be aware of scams (people pretending to be deaf and asking for money is a common one) and of pickpockets in the city center. The most dangerous aspect of Prague are trams as they kill people every year. Do not worry too much, just make sure you look left and right before crossing a street and remember that trams always have the priority (unless they are stopped at a red light).
Wifi is available for free in many cafes, restaurants, supermarkets, public transports, etc. If you need credit on your phone, you can get a prepaid SIM card either at the airport or at the counter of phone carriers such as T-Mobile or Vodafone.
For the covid restrictions, refer to the Ministry of interior's official website.
Note: Don't get too offended if people are rude to you. It is part of the Prague experience!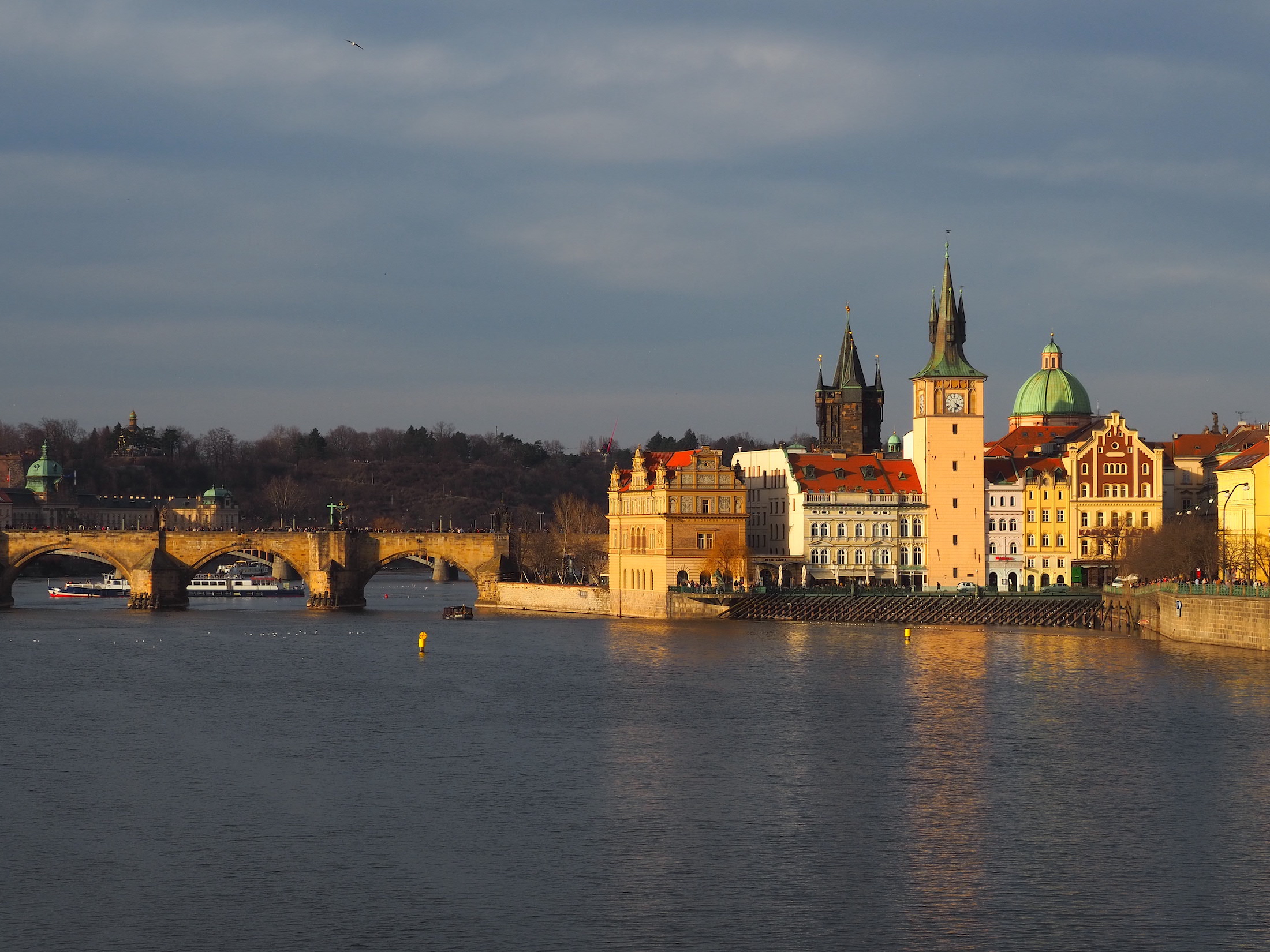 Things to do in Prague: must see
Charles Bridge
Old town (Astronomical clock, Old town square, Josefov, )
Prague castle
Malá Strana (Kampa Island, Church of Saint Nicholas)
Petrín hill
Strahov monastery
The dancing house
Letna park (Metronom, Letna beer garden, Pavillon Hanavský)
Wenceslas Square
Žižkov television tower
Vyšehrad (Saints Peter and Paul Basilica, Vyšehrad cemetery, Rotunda of St. Martin, Vyšehrad fortress)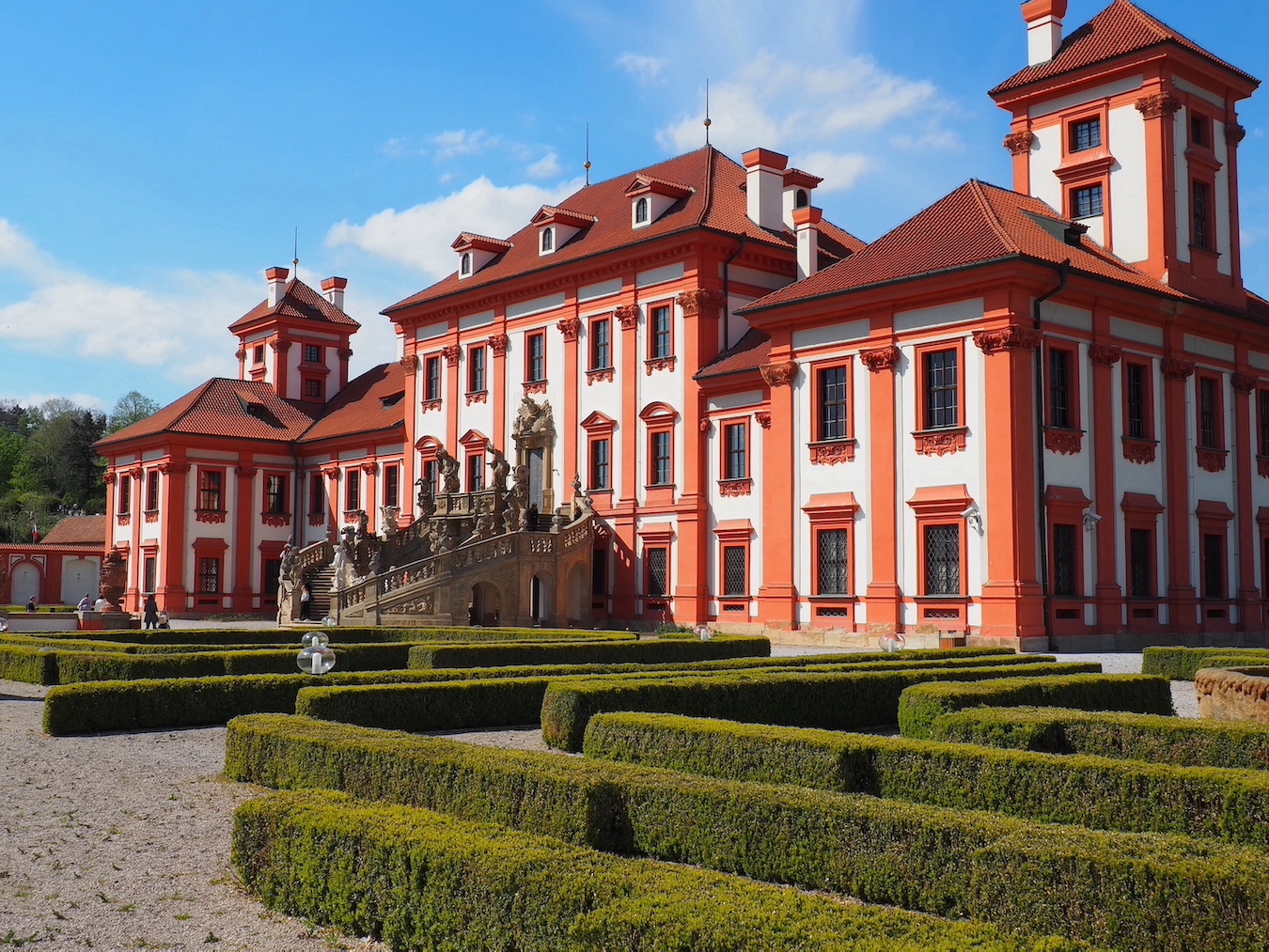 Things to do in Prague: off the beaten path
Kafka head
Riegrovy sady sunset and beer garden
Farmers markets (Náplavka and Jiřího z Poděbrad)
Pedal boat on the Vltava
John Lenon wall
Wallenstein garden
Infant Jesus of Prague
Troja castle
Party (Dlouha trida street for clubs and bars, Krimska street for more relaxed but alcoholised atmosphere, Meat factory for concerts)
Events (Check out Prague.eu website to find the current events)
Fun activities via Slevomat (Check out offers for activities to do in Prague and in Czech Republic on this czech Groupon. Use Google Translate to see the information in English and read carefully the conditions of each offer.)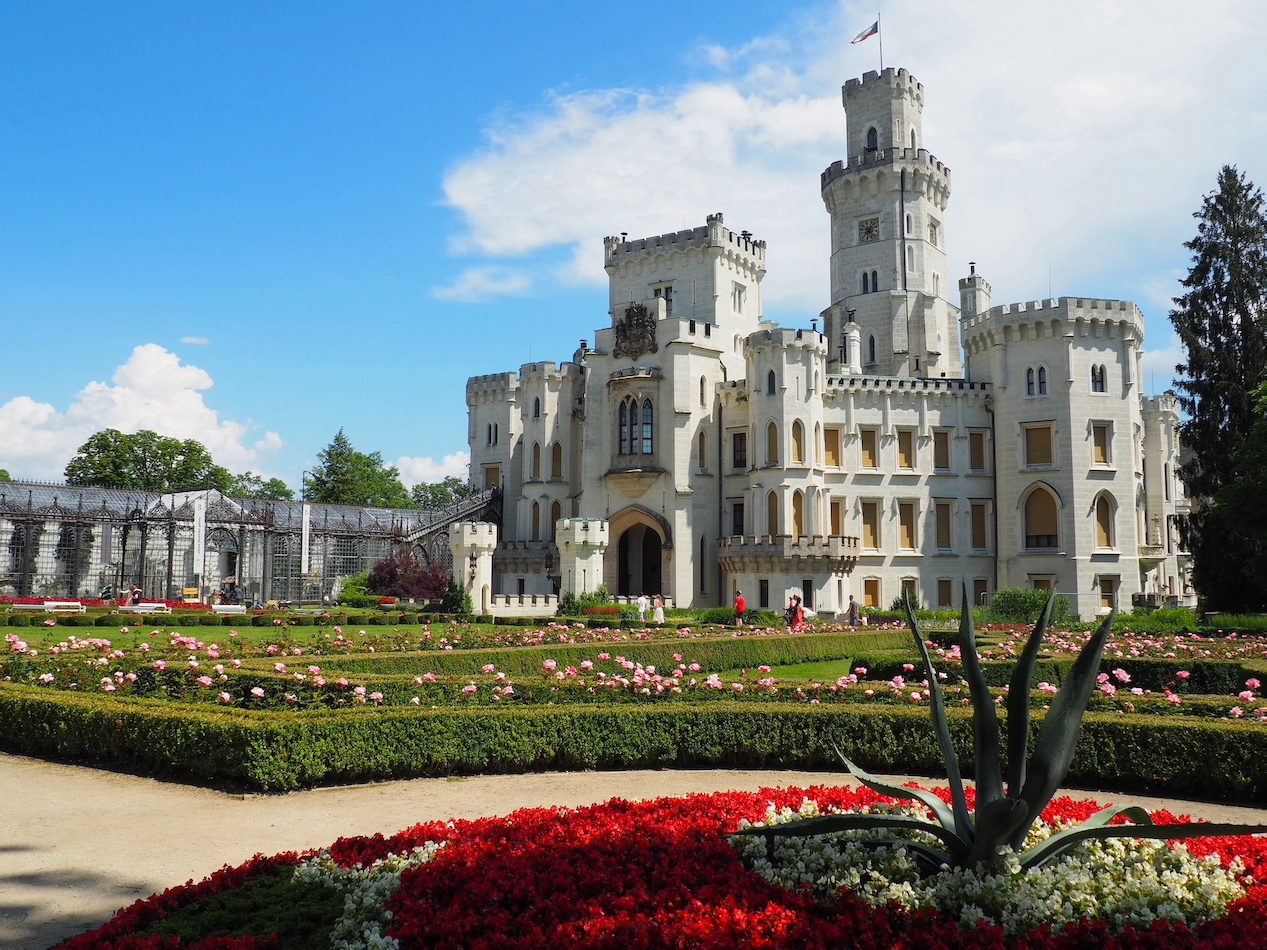 Day trips in Czech Republic
Český Krumlov
Kutná Hora
Karlštejn
Karlovy Vary
Lednice and Valtice
Český ráj (Bohemian paradise)
Bohemian Switzerland
Mikulov
Hluboká nad Vltavou
And so much more!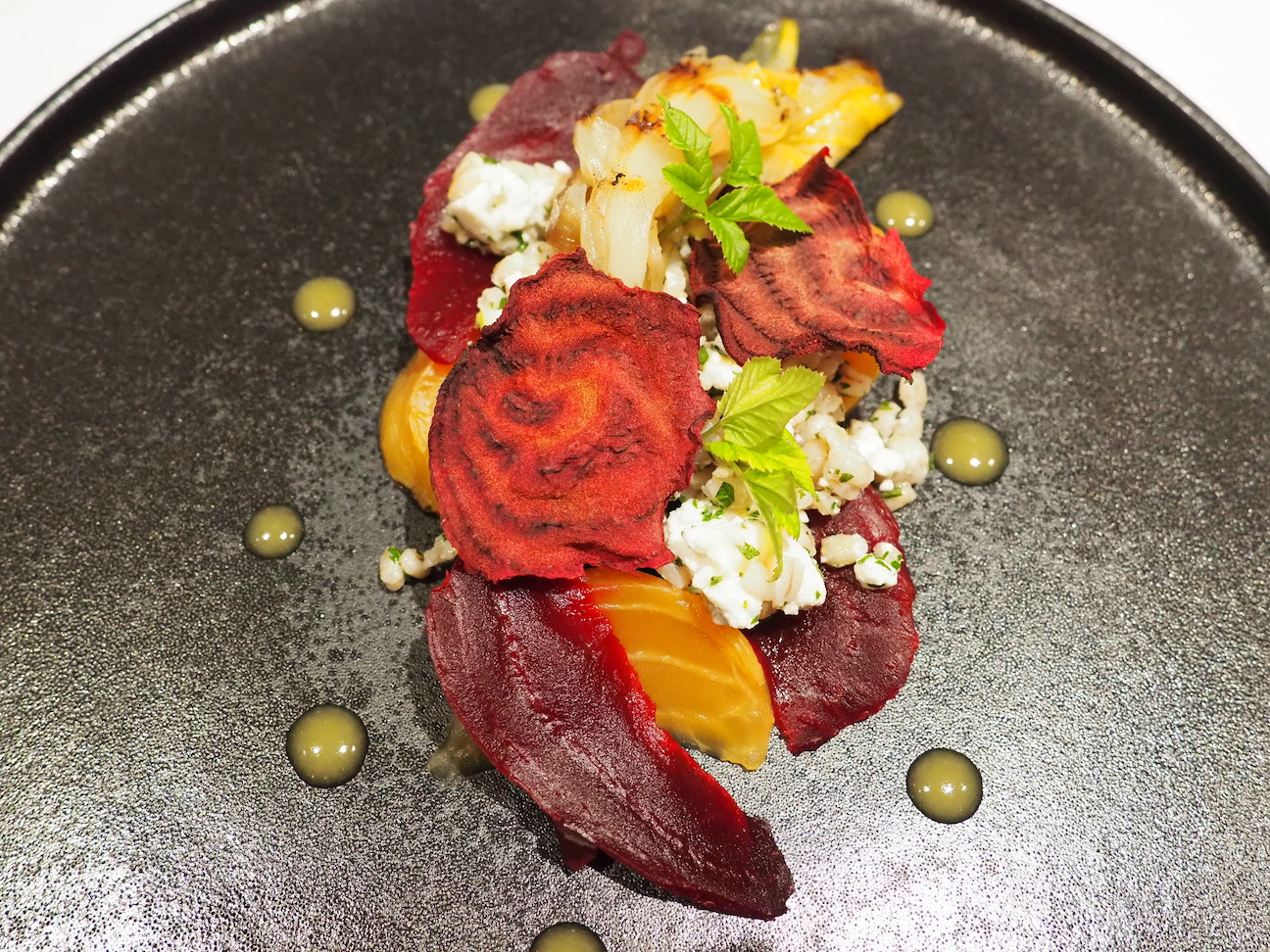 Where to eat and drink in Prague
There are many great options for food and drinks in Prague. I will limit this selection to only one or two adresses per category, each easy to reach from the city center and friendly to the wallet. You can find a large variety of food, much cheaper or expensive accross the city! Note that I haven't tried all the addresses below but have only heard good opinions about them.
Waiters(-resses) do not rely on tips like in the USA but tips are always appreciated. In most bars and restaurants, you'll need to wait to be seated. One of the reasons is that Czechs love making reservations. If you absolutely want to eat in a specific location, you'll need to be flexible with the time or make a reservation (especially if you are a large group).
What souvenirs to buy in Prague?
Spa Wafers: large and thin wafers originating from the spa towns of Czech Republic. The most popular brand is Kolonáda, which is available in most supermarkets such as Albert or Billa.
Becherovka: this liqueur is made of a mix of around 20 herbs and other (only natural) ingredients. It is available in most supermarkets, at the airport and at their Jan Becher shop on the street Václavské náměstí.
Glass beads or other glass work: Czech Republic has a long-lasting tradition of glassmaking. For all budgets, the selection includes beads, Christmas ornaments, jugs and chandeliers. You'll find options in the shops of the city center (not sure if all are made in Czech Republic…). Example of brands making beautiful glass work are Květná 1794, Lasvit and Preciosa.
Books, mugs, figurines and toys representing Krtek (The Little Mole, a Czech cartoon) are sold in many souvenir shops around Prague.
Artists will appreciate pencils and other coloring tools from the brand Koh-I-Noor, established in 1790 and still operating in Czech Republic. In the city center, there are shops on the streets Vodičkova and Na Příkopě.
The temporary Dyzajn market is held every season in Prague and hosts local artists. Other crafts and arts are found at farmers markets (for example, Náplavka and Jiřího z Poděbrad) and in local shops (for example, Orel and Friends).
Make sure to save this article to your favorites to come back to it.
You found this information useful? Pin it to Pinterest to spread the word!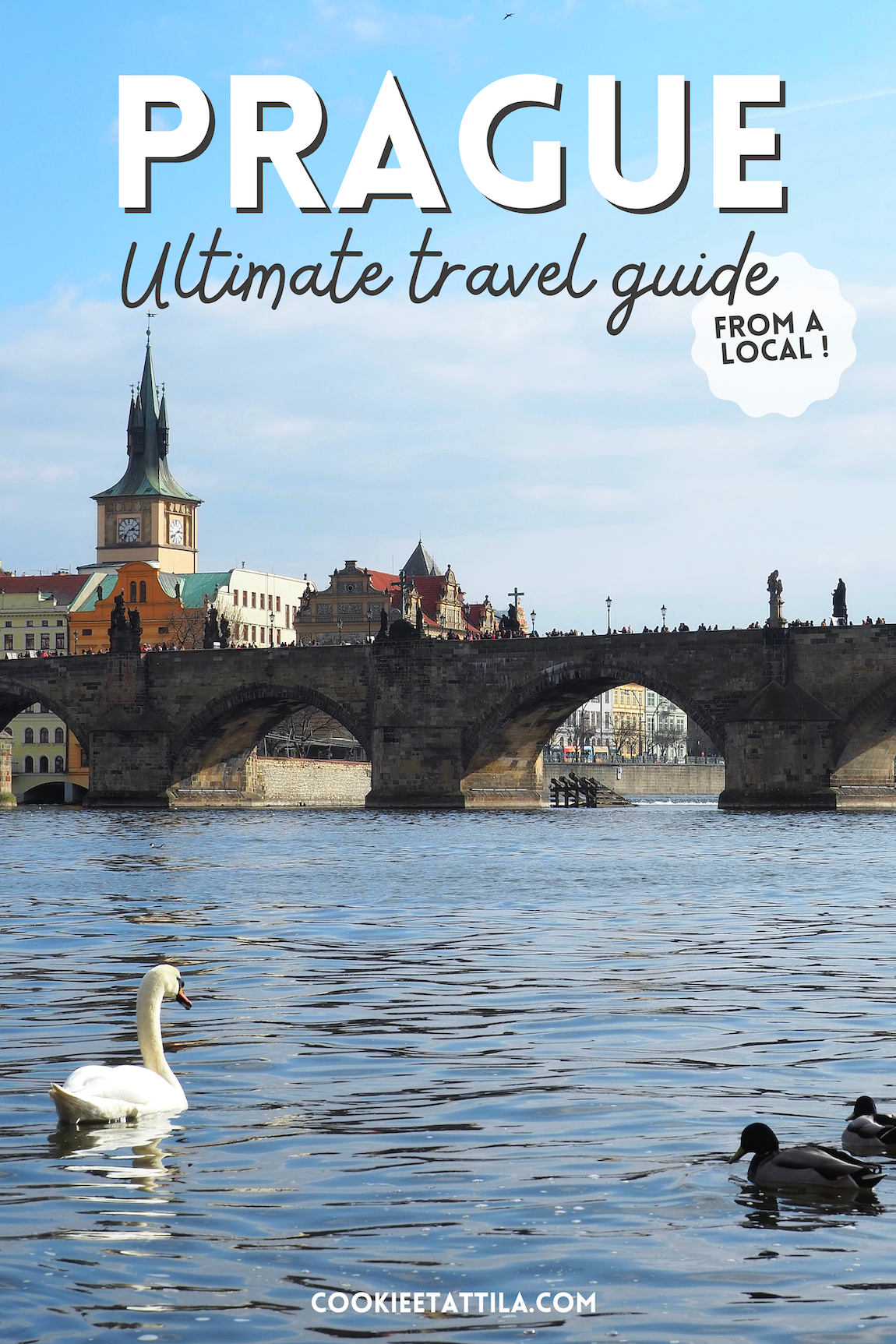 I know Prague quite well but probably missed out on sharing a few things. If you have any questions, contact me via email here or via Instagram. I'll reply and update the article with more information.